Make your grocery shopping conveniently hassle-free with these Convertible Trolley Tote Bag! The Eco-bag handles allow you to effortlessly transport grocery bags from the shopping cart to the counter to the car trunk and finally to your kitchen.
GROCERY TROLLEY ECO-BAG: Have your groceries secured and organized with these reusable trolley tote bags! Arrange all of your goods by purchasing multiple eco-bags and stacking them in an accordion form. This is attached to the cart with durable velcro so that you can just place your food staples directly here and pull out all items from the cart in one go upon check out. Are you planning to have an adventure with your loved ones on a road trip? Worry no more, as you can bring these detachable and foldable grocery organizers neatly and use them on your bond moments!
ECO-FRIENDLY REUSABLE SHOPPING TOTE BAG: Instead of using plastic shopping bags to store your groceries, you have the chance to reduce your carbon footprint by using our non-toxic, machine washable, and long-lasting trolley eco-bags. You can own a bag that you can be proud of and put more reusable bags in circulation by keeping single-use plastic bags off the streets.
PORTABLE AND FOLDABLE: Bring these shopping cart bags anywhere with their handy and portable features. Equipped with handles, you can carry the load on your shoulder, a broad opening for ease of use, and are conveniently foldable with an integrated strap that keeps them clean.
2 HANDLE STYLES: The handles on this Trolley Eco-bag come in a variety of strap styles. Having two straps, you can hang this Tote Bag on your shoulder or bring it with your hand.
THICK CANVAS BODY: Got plenty of things to store? Having these Eco-bags will be your new go-to organized item. The thick canvas body ensures that nothing in your groceries and essentials spills over and that it remains open and upright while in use.
ZIPPED: Our Eco-bag has a zipper closure that keeps your stuff safe and prevents spills.
GARTERIZED SIDES: Not only that, but the sides of these Tote Bags are with a garter, allowing you to load things as you hang them over your shoulders.
PERSONALIZABLE: You can have the option to have the main canvas body customizable and add any custom prints of your choice! Better yet, have it also personalized by engraving names on the water hyacinth strip label!
WASHABLE AND ECO-FRIENDLY: These Convertible Trolley Tote Bags are reusable and machine washable. Machine wash them on a gentle cycle and then hang to dry. Please do not put the eco bag in the dryer. However, we recommend hand washing in hot water and soap. How convenient it is to own a reusable, washable, and eco-friendly tote bag!
DETACHABLE WATER HYACINTH VEGAN STRIP ACCENT: Make sure to remove the Water Hyacinth Strip when you are to wash your Eco-bags.
REPURPOSED WOODEN TAG LABELS: These days, apart from being practical for the typical customer, being environmentally friendly is increasingly a crucial priority. Aside from using collected water hyacinth for the Eco-Bag, our brand also uses scraps of batino wood for the wooden tag labels, which came from paintbrush waste. Sustainability at its finest!
GIFT IDEA: The Trolley Eco Bag is an excellent present for your mother, wife, or any other member of your family. This product is a must-have, especially with the new normal setup we currently have.
SOCIAL ENTERPRISE: Through the creation of well-designed, functional, and Philippine-inspired vegan leather-goods, Jacinto & Lirio aims to improve the lives of people from both ends of the spectrum—the water hyacinth communities who are empowered through meaningful work, and the people purchasing who are enriched by the eco-friendly products. We aim to work within a collaborative business model for the purpose stated in the mission- social impact in livelihood, environmental protection and product innovation
Canvas Fabric

1 Kanyamaso Trolley Tote Bag
The cover may be damaged or scratched by sharp objects and edges. Please store in a soft pouch or cover surfaces with cloth or thick paper when placing it into a packed bag.

1. Fill up the following before checkout: (located at the right side below the variations)

Name for Engraving (Price is for one name only. Example: Jacinto)
Choose Sample Font to Use (from the dropdown) - Photo reference of fonts can be found in the photos section of the product
For rush orders where you can't wait for the cut off (needed in less than 2-3 weeks), enter the date needed
2. Once an order is placed, the order cannot be canceled
3. Personalized orders lead time is 2-3 weeks depending on the lineup. The order may be delivered earlier depending on line-up.
4. For rush orders, choose Lalamove or same-day couriers as the mode of delivery. 
We take care of your corporate giveaway needs from product to personalization to packaging, and last mile delivery.
No minimum order quantity for stocks on hand (normally items that are also sold in retail) with name and logo engraving or colored print.
If you order a style wherein we have stocks on hand in our head office, you may get it the same day (if no customization)! You may call our office at +632-77446166 or +63998-9707659
We also offer full-service artisan gifting specializing in gift design for weddings, corporate events, client appreciation, and life's special occasions. We can curate a mix of our handmade water hyacinth vegan leathergoods with non-water hyacinth items to combine into your preferred stylized gift set personalized with both name and logo.
Lastly, we also accept virtual gift cards for your digital corporate tokens.
Check out more sample works
here
Customer Reviews
05/05/2022
Jhann B.

Philippines
Nice item
this item is good for fasion and also good alternative for using plastics when you go to grocery, Highly Recommend this product!!!!!
05/05/2022
Jhann B.

Philippines
Nice item
This item is good for fasion and at also alternative for your eco bag when doing grocery. would definitely recommend this product!!!!!!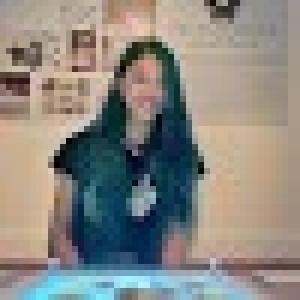 RD
02/01/2022
Rozelle D.

Philippines
Eco friendly
It is perfect to use as a go to bag for grocery and palengke as it's very spacious plus it lessen the use of plastics.
02/02/2022
Jacinto & Lirio
Thank you so much for leaving your feedback and for supporting Jacinto & Lirio's Water Hyacinth livelihood initiative! We are glad to know that you're satisfied and liked this product. We hope you purchase from us again!