We understand how precious your memories are. There are many ways to document these unforgettable moments. For the creative traveler, artistic journaling is a popular choice. That's why we created the Fiesta Traveler's Notebook. It is the first ever zippered traveler's notebook traveler's notebook especially built to accommodate and organize all the materials you need. There are multiple pockets for tools that will help you creatively express where life has taken you, even to where it's taking you next! Don't be afraid to spread some creative fun while sipping cafe au lait at the scenic cafes of Paris or having that refreshing drink on the beaches of Bali. Next thing you know you'll be starting on a fresh new page in a new country!
ECO-FRIENDLY VEGAN FRIENDLY VEGAN LEATHER: No animal was harmed. Our brand uses sustainably harvested hyacinths
WATER RESISTANT: Our vegan leather is waterproof! Simply wipe accidental spillage w/ cloth.
CUSTOMIZABLE:  Paint w/ acrylic/watercolor after primer or draw w/ permanent markers/engrave names
FLAT ELASTIC HOLDERS: Flat elastic straps that can be a bookmark. 
REFILLABLE: Easily change or add notebooks or planner Inserts or add convenience and utility by inserting traveler's notebook accessories with its elastic binding rubber bands.
EXTENDED FLAPS: Flip the extended flaps out on either side. One mesh net & another covered flap for pens & stationery materials.
8 SLOTS FOR CARDS: Store all your essential cards, clips, etc.
2 SETS OF DATELESS WEEKLY PLANNER TRAVELERS NOTEBOOK INSERTS WITH PRE-PRINTED PAGE NUMBERS: Keep your plans organized w/o wasting space.
2 SETS OF DOTTED PAPER WITH PRE-PRINTED PAGE NUMBERS: Pre-printed dotted & page no. for daily/weekly/monthly logs & index guides
ZIPPERED ORGANIZER: We are the only brand w/ zippered traveler's notebook on market that holds valuable items.
EXTERIOR GARTER: Attach trinkets/keychains for a personal look.
SOCIAL ENTERPRISE: Jacinto & Lirio's mission is to better people's lives on both sides of the spectrum by creating well-designed, functional, & Philippine-inspired vegan leather items.
NOTE: The water hyacinth has natural black/brown marks & wrinkles. Sometimes you will see this, sometimes none, & it's randomly seen depending on the stalks of the water hyacinth.
Zippered water hyacinth vegan leather cover (L 12.1 x W 3.5 x H 26.3 cm / L 4.76 x W 1.38 x H 10.35 in)
weight: 

0.99 kg

4 interior garter elastic bands
Flat elastic band to hold open the notebook spread
Extendable flaps

Right flap: Mesh net as a pencil case or phone case or with flap cover

Left flap:

Side A:

Upper slit that extends all the way to the bottom for long items like checkbook, ruler, sticker set
8 slits for cards, paper clips, post-its, stickers, tickets or sticky flags

Side B:

Loose slot for brushes, colored pens, mini scissors or ruler
Loose mesh net for storage of washi tapes, clips, stapler, or paint tubes

2 pcs of Dotted Notebook with Pre-Printed Pages Numbers, Standard Size (L 110 x W 210 cm/L 43.31 x W 82.67 in), 64 pages, Cream Paper, Saddle Stitch
2 pcs of Dateless Weekly Planner with Pre-Printed Page Numbers, Standard Sized L 110 x W 210 cm, 64 pages, Cream Paper, Saddle Stitch
Option to attach trinkets on exterior garter band
Customize the vegan leather material by painting using water color (must apply Daniel Smith transparent ground first) or acrylic paint (sealed with fixative afterwards)
PACKAGE CONTENTS:
1pc Fiesta Traveler's Notebook Sleeve
2pcs Weekly Planner
2pcs Dotted Notebook
Cover may be damaged or scratched by sharp objects and edges.  Please store in a soft pouch or cover surfaces with cloth or thick paper when placing it into a packed bag
INSTRUCTION FOR PERSONALIZED ORDERS:

1. Fill up the following before checkout: (located at the right side below the variations) 
Name for Engraving (Price is for one name only. Example: Jacinto)
Choose Sample Font to Use (from dropdown) - Photo reference of fonts can be found in the photos section of the product
For rush orders where you can't wait for the cut off (needed in less than 2-3 weeks), enter the date needed 
2. Once order is placed, order cannot be cancelled
3. Personalized orders lead time is 2-3 weeks depending on line up. Order may be delivered earlier depending on line-up.
4. For rush orders, choose Lalamove or same day couriers as the mode of delivery. 
Customer Reviews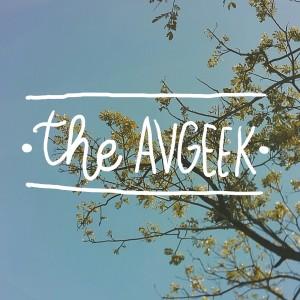 AR
09/02/2021
Andee R.

Philippines
Innovative products
I just bought this recently and was surprised with its quality and features. I super recommend this product for those who want to bring their journal on the go. Their products are not only sustainable, but they're also really innovative.
09/04/2021
Jacinto & Lirio
Thank you so much for leaving your feedback! We are glad to know that you're satisfied and liked this product. We hope you purchase from us again!
03/14/2021
Nicole B.

Philippines
Fiesta Traveler's Notebook Sleeve
I really like the simplicity of the product, it looks classy and chic. I also like the fact that you can put many things into the pouch. It's very useful overall and would certainly recommend it to my friends and family!
03/18/2021
Jacinto & Lirio
Yay! I'm glad you enjoyed our product. We hope you'll support us again :)
02/12/2021
Marianne M.

Philippines
Amazing, as always.
02/18/2021
Jacinto & Lirio
We're glad you liked the product!