"Your brain will work tirelessly to achieve the statements you give your subconscious mind. And when those statements are the affirmations and images of your goals, you are destined to achieve them! "
-Jack Canfield
Visualize your dreams wherever you go. This desk planner allows you to see your vision board regularly as you plot down your daily plans and activities.
Visualize your dreams wherever you go. This desk planner allows you to see your vision board regularly as you plot down your daily plans and activities.
VEGAN LEATHER:  No animal was harmed in the process of manufacturing our products. 
ECO-FRIENDLY: These days, being environment-friendly is now a major consideration apart from being practical for the average consumer. Our brand uses sustainably harvested water hyacinths that are polluting bodies of water in different local communities.
HANDLE: The Alamat Vision Board has handles on its covers, making it portable and convenient for the person on-the-go. No need to look around for things or carry a lot of bags when you need to go to a meeting. Just bring your laptop and the Alamat Vision Board Monthly Vegan Leather Desk Planner -containing your stationery items.
BUILT-IN CORKBOARD: Who needs access to Pinterest when you can bring life to your vision with this inspiration board wherever you go? Pin your notes, cut-outs, pictures, quotes, and other materials for that visual inspiration. Remind yourself of your goals and dreams by using this as a dream board. Pin your company's flyers and other promotional brochures. Easily change the soap of the day and post other promotional items for your restaurant. 
MAGNETIC CLIPBOARD: The magnetic clipboard flaps will keep any document firmly in place wrinkle-free.  Use it to store your artworks, personal documents, or even as a menu holder or contract signing board. 
GARTER HOLDER FOR MORE DOCUMENTS: Need to carry more than 20 sheets of paper? Use the integrated garter to add extra hold to your documents.
SECRET POCKET:  Archive other documents in the interior back pocket
DESK BOARD PLANNER: Prop this versatile planner on its side vertically or lay flat horizontally for easier viewing of documents on your desk or work table.
REFILLABLE DATELESS MONTHLY PLANNER: Feel free to adjust your schedule with this undated monthly planner, giving you more flexibility with your plans. Sometimes the plans we make don't happen, or we become busy at unexpected times making you miss some dates to write on in your planner. It's perfect for everyone who wants to jot down important notes without the risk of wasting space by losing a day. 
ELASTIC BAND PEN HOLDER: No matter what size, your pen will be securely fastened in the middle of the folder inside.  
ZIPPERED OUTER POCKET: Store thumbtacks, bullpens, small rulers, staplers, post-its, and other items.
MAGNETIC FOLDER CLOSURE: No added fuss when you close the folder. The magnets will snap close the folder to securely hold your documents inside the folder. 
SPACIOUS SIZE W24.13 x L31.9 cm: This holds nothing back on giving the space needed for either a to-do task or a lengthy reflection. All the space you need for your daily notes can be found here!
WATER RESISTANT: Our vegan leather is waterproof! Makes accidental spillage over your refill cover a bit more bearable since it won't soak into the material. Just wipe it off with fabric.
CUSTOMIZABLE: Paint on the water hyacinth portions using acrylic paint of watercolor after applying a primer, draw using permanent markers, or have your name engraved or printed for a more customized look.
SOCIAL ENTERPRISE: Through the creation of well-designed, functional, and Philippine-inspired vegan leather-goods, Jacinto & Lirio aims to improve the lives of people from both ends of the spectrum—the water hyacinth communities who are empowered through meaningful work, and the people purchasing who are enriched by the eco-friendly products. We aim to work within a collaborative business model for the purpose stated in the mission- social impact in livelihood, environmental protection and product innovation
NOTE: The water hyacinth has natural black/brown marks as well as wrinkles. Sometimes you will see this, sometimes none. It's randomly seen depending on the stalks of the water hyacinth.
Sleeve (L35.24 x

W26.035cm /L13.88 x

W10.25in)

Planner (L31.9 x W24.13 cm/L12.56 x W9.5 in) 

weight: 0.99 kg
Lovingly handmade from water hyacinth vegan leather
Corkboard: dream board, mood board, vision board, reminders
100gsm open date monthly planner (12 months) -
100gsm Notes Pages (Grid, Dotted, and Blank)
Interior secret pocket for paper
Magnetic clipboard flaps
Zippered exterior pocket for thumbtacks, post its, pens
Magnetic folder closure
PACKAGE CONTENTS:
1pc Laro Planner Sleeve

1pc A5 Dateless Planner

1pc Zipped Pouch
The cover may be damaged or scratched by sharp objects and edges.  Please store in a soft pouch or cover surfaces with cloth or thick paper when placing it into a packed bag

INSTRUCTION FOR PERSONALIZED ORDERS:
1. Fill up the following before checkout: (located at the right side below the variations)
Name for Engraving (Price is for one name only. Example: Jacinto)
Choose Sample Font to Use (from the dropdown) - Photo reference of fonts can be found in the photos section of the product
For rush orders where you can't wait for the cut off (needed in less than 2-3 weeks), enter the date needed
2. Once an order is placed, the order cannot be canceled
3. Personalized orders lead time is 2-3 weeks depending on the lineup. The order may be delivered earlier depending on line-up.
4. For rush orders, choose Lalamove or same-day couriers as the mode of delivery.
Customer Reviews
01/09/2022
Michaella

Philippines
Love how stylish it is!
Overall, I feel like it is a worthy purchase because it truly is reasonably priced for the quality that you it attains.
01/12/2022
Jacinto & Lirio
Thank you so much for leaving your feedback and for supporting Jacinto & Lirio's Water Hyacinth livelihood initiative! We are glad to know that you're satisfied and liked this product. We hope you purchase from us again!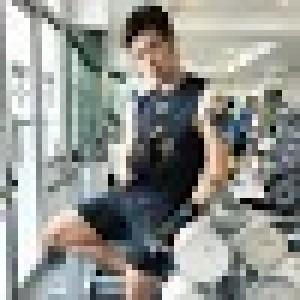 JL
02/18/2021
Johanne L.

Philippines
Almost There
It's a good design, and it has potential, but a few things let me down. The water hyancinth layer in the front panel is quite loose compared to all other portions of the planner. The rubber banding for documents is not positioned to handle Philippine short paper. Luckily I typically use A4. The personalization is not as seen in the photos. They also etched it in an awkward place which I would not have chosen. And the etching is black and uneven. Considering the price paid for personalization, it is barely worth the money I paid for it.
02/20/2021
Jacinto & Lirio
Thank you for sharing to us your feedback! We appreciate it that you took time to let us know how we can improve. We are constantly improving our vegan leathergoods and continously training our water hyacinth community partners to meet the quality standards of our valued customers like you. Just to share, the clasp and size of the board was made to fit the existing planner that is in the Alamat vision board. We can make other folders in the future that will cater to short bond paper and will update you once we do. As for the position of the etch, you may let us know in the future if you have any desired position that suits your liking. We will gladly place it there. When we laser engrave, we burn the material that's why it looks black. Before, we did not offer personalization via laser engraving for retail orders and just offered it for bulk orders since our minimum set up time and configuring the machine will make the cost for just a few pieces very high
For bulk corporate orders consisting of 100pcs and above email us at:

corporategiveaways@jacintoandlirio.com
For wedding and event inquiries email us at:

jacintomarrieslirio@jacintoandlirio.com
For international bulk orders email us at:

helloworld@jacintoandlirio.com